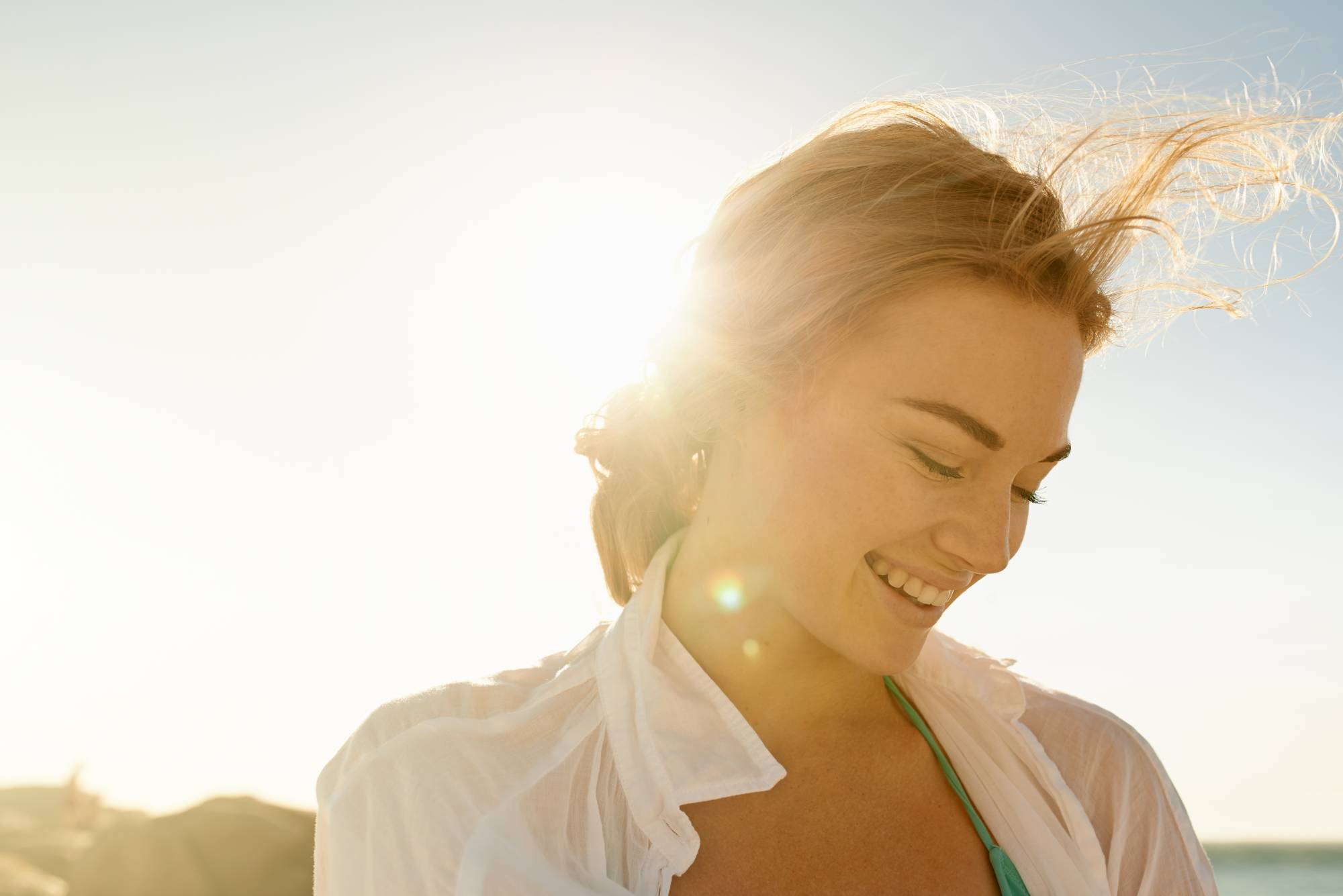 Would you like to feel better? More vital? Healthier? More beautiful?
Are you susceptible to diseases or simply want to strengthen your immune system in this day and age?
Do you suffer from a skin disease?
Do you think you look older than you actually are?
Are you tired of taking umpteen different tablets?
Then take AYOUN One.
Only 1 product, but for all cases.
---
Do you feel too fat?
Have you tried umpteen different diets and none have worked?
Did you experience the infamous yo-yo effect after dieting?
And did the scales actually show much less shortly after the diet than before?
Are you tired of struggling for weeks on end?
Then take AYOUN Slim.
1 product - no renunciation, no yoyo effect, no torture!
---
Have you tried every face cream in the drugstore?
Did you feel that no cream has really done anything so far?
Have your wrinkles not smoothed out and is your skin appearance not as radiant as promised?
Then take AYOUN Fresh. +++Finallyavailable from November+++
Deeply effective, high quality, highly effective, highly concentrated!
Customer testimonials
"I have been taking AYOUN One for a few months now and I feel really good. My hair and nails grow faster and are stronger and not as brittle. 
My skin is healthier, smoother and tighter. When I look in the mirror, I always notice myself that I no longer look so tired and worn out. 
I can only recommend AYOUN One. Great product. 
By the way, I am the woman in the middle between my beautiful daughters who also both take AYOUN One 😊"
---
Health and beauty with:
AYOUN One
One for all - one for all! Our new dietary supplement AYOUN One really has it all: OPC, MSM, Q10 and the carefully selected vitamins, minerals and trace elements provide the body, skin and immune system with everything they love every day.
Your new attitude to life is just a click away: Order now and give your body health, vitality and well-being. You have earned it!
Finally lose weight with:
AYOUN Slim
Numerous studies have proven that konjac root helps you lose weight: 100% organic konjac powder in top quality. Vegan and gluten-free.
Konjac powder has even been found by the European Food Safety Authority (EFSA) to be so effective in its role as a weight loss aid that AYOUN Slim can officially carry the following label:
"Reduction in body weight when at least 3g of glucomannans are taken daily in three portions of 1g each with 300ml of water each before a meal by overweight individuals.
Our blog:
Healthy Knowledge
At AYOUN we want to take care of the health of the human being as a whole. Therefore, our blog offers numerous topics for a healthy and happy life.
Check in regularly and discover little tips and tricks for mental, physical and spiritual well-being. We look forward to seeing you!
Any questions?
Then let us talk - from person to person. We are happy to be there for you personally. Give us a call or write an e-mail. We look forward to hearing from you!